Experienced Clinical Trial Investigator Joins Clinical Research Associates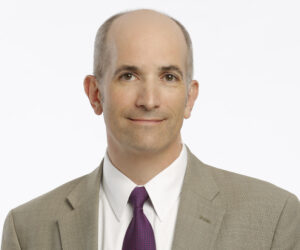 Dr. Michael Caldwell, M.D., M.P.H. has joined Clinical Research Associates as an investigator on its clinical trials for COVID-19 vaccines. Caldwell will contribute to the studies by seeing patients during regular check-ins and treating patients during sick visits. He has a longtime commitment to disease prevention and advancing the science of new medicines to help patients and their families, and he brings more than 25 years of experience in biopharma, vaccine research, and public health to Clinical Research Associates.
Caldwell has previously served as:
Field Medical Manager for Viela Bio (through Syneos) covering the Southeast US to help launch a new B-cell depleting medicine, Inebilizumab, for the rare neuroimmunological disease, NMO;
Field Medical Director Infectious Diseases for AstraZeneca focusing on flu as well as the pediatric monoclonal antibody, Palivizumab (Synagis) for the prevention of seasonal RSV disease in premature infants;
Director Scientific Affairs & Public Health, Vaccines for GlaxoSmithKline (GSK) where he focused on adult vaccination and launching the newly approved shingles vaccine, Shingrix.
Caldwell earned an M.D. from Mount Sinai School of Medicine and a Master's in Public Health from the Harvard School of Public Health. His work has been published in the Journal of Infectious Diseases, Human Vaccines, and the Journal of Urban Health, among others.
"Dr. Caldwell's experience in public health, respiratory disease, and clinical research benefits our patients and study sponsors," wrote Linda Schipani, Clinical Research Associates President and CEO. "We are glad to have his expertise as we begin new and exciting trials for COVID-19 vaccines and treatments, including booster shots and pediatric studies."
Clinical Research Associates is a Nashville-based research firm that has conducted dozens of vaccine studies during its 30-year history, including trials for influenza, shingles, Ebola, and pneumonia. In total, the firm has conducted more than 650 clinical trials and contributed to FDA approval of more than 150 medicines. CRA collaborates with experienced, board certified physicians to conduct clinical trials and its clinical study coordinators are registered nurses and/or dieticians. Each receive continuous training in their respective therapeutic areas, general care, information related to a specific study, and regulatory guidelines.
The firm is currently administering clinical trials for COVID-19 vaccines, medicine for migraines with depression, and new heartburn treatments, among others. The firm will begin pediatric trials for COVID-19 vaccines this spring. Families can learn more about the pediatric clinical trial here.
Sign up for a clinical trial here.