Clinical Research Associates, Inc. summer intern Jonathan Low was recently published in The Tennessean, the daily paper of record in Nashville, Tenn. Text of his editorial is below, can be found online here, and in the Sunday, Aug. 27 edition of The Tennessean. Low will speak on these issues at the Tennessee Latino Voices conference on Thursday, October 12 at 7:30 p.m. at Casa Azafrán. Information about Tennessee Latino Voices, including ticketing information, can be found here. 
Humanism and empathy improve health care outcomes for underserved communities
We will not be free until the issues that lead to premature deaths and preventable illness in marginalized communities like mine are acknowledged, prioritized, and eradicated.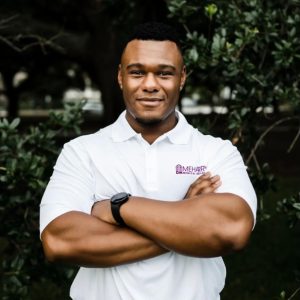 "My humanity is bound up in yours, for we can only be human together." – Desmond Tutu
As I pondered this statement during the Juneteenth holiday this summer, I realized the celebration meant more to me than just the end of slavery in the United States of America.
It reminds me of all the progress made since that day in 1865, and the motivation for progress yet to be made for African Americans in this country.
As a medical student, entrepreneur, future clinical researcher, and first-generation American, the need for a humanistic approach to healthcare disparities sticks out to me, because this approach values the importance of an individual's culture, experience, and common needs. It's my mission to help develop this paradigm.
Here's why.
Poor health outcomes and mistrust go hand in hand
My mother is an Afro-Latina immigrant who arrived in this country with less than $20 to her name and a goal of finding opportunity and safety for our family. While she discovered many of the things she was searching for, unfortunately, she also experienced a two-tiered healthcare system that works for some, but not others.
For example, a 2018 U.S. Department of Health and Human Services study found that African Americans were 60% more likely to develop diabetes and 14% more likely to develop hypertension than their white counterparts, which are both conditions that my mother developed.
Like many in her situation, my mother avoided seeking care because of early experiences with providers who didn't understand her culture or unique needs. Her own experiences with discrimination, and stories like the Tuskegee Syphilis Study, further pushed her to the edges of the healthcare system. More and more health challenges began to pile up and go untreated as she continued to avoid care due to her experiences of indifference from the people who were supposed to keep her healthy.
This only began to change as I gained knowledge through my education and medical training, and I was able to build a foundation of trust between my mother and her doctors. I encouraged her to visit physicians and would sit in on her appointments, translating into laymen's terms the difficult words and technical terminology that they often use. This tactic worked because my mother trusted me to help her receive the treatment she needed and deserved. Filling this gap of trust is what motivates me to continue my medical training and uplift my community, because that's what it takes to build a healthy, equitable society.
Train diverse doctors to become clinical trial leaders
This gap in trust is particularly staggering in my area of interest, clinical research, which has historically not been inclusive enough of diverse patients.
One way we can address this issue is by training diverse doctors to become leaders in clinical trials and trusted members of their communities. As I pursue my medical degree, I'm keeping in mind the emphasis on how this humanistic approach combats health inequity.
I hope and encourage others to follow this path, so that we can ensure future clinical trials are truly representative of all patients.
Equality today with no strings attached seems more hypothetical than theoretical. Because as we look back through the lens of history, it is still fair to ask, "Are we really free?"
For me, we will not be free until the issues that lead to premature deaths and preventable illness in marginalized communities like mine are acknowledged, prioritized, and eradicated.
We must strive to be human together to create a world where we are truly equal in health. Our humanity depends upon it.
Jonathan Low, MBA is second-year medical student at Meharry Medical College, an entrepreneur, and clinical trials intern at Clinical Research Associates, Inc. in Nashville. Originally from Charleston, SC, he is an Afro-Latino American with a passion for health policy, the field of neuroscience, and biopharma. He hopes to trailblaze a career where he can make a lasting impact in healthcare by combining and maximizing each of his interests.