ABOUT CLINICAL RESEARCH ASSOCIATES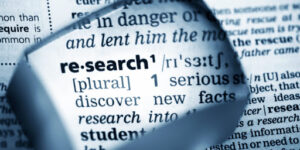 Clinical Research Associates is dedicated to advancing medicine that saves and improves lives through clinical trials. Our mission is to conduct the highest quality medical research, provide the best possible care to patients, and help develop medicine that allows people to live longer and healthier lives. We have conducted more than 650 studies in dozens of therapeutic areas, and we prioritize sustaining relationships with partnering sponsors, CROs, and patients.
Our vast experience, ability to rapidly enroll diverse clinical trial participants, dedication to accurate and timely record keeping, and commitment to the highest quality research as an investigative research center merit your consideration.
CRA's leadership, including its medical director, CEO, data manager, and compliance officer have more than 80 years of collective experience administering clinical trials. We understand the time-sensitive nature in which sponsors must meet their goals, and we have the capability to execute timely requests. Our full time staff of investigators, coordinators, data managers, regulatory staff, leadership, and other support groups provide sponsors with real-time information throughout the entire research process, including: feasibility, site evaluation, investigator selection, study initiation, enrollment, monitoring visits, quality assurance, data entry, and study close.
A robust database is key to our effectiveness. READ MORE>>